UMMAR MATCHES WHITEHALL WITH TS1
Smart Pads Real estate
By Antonia Brindle
17 / 05 / 2018
---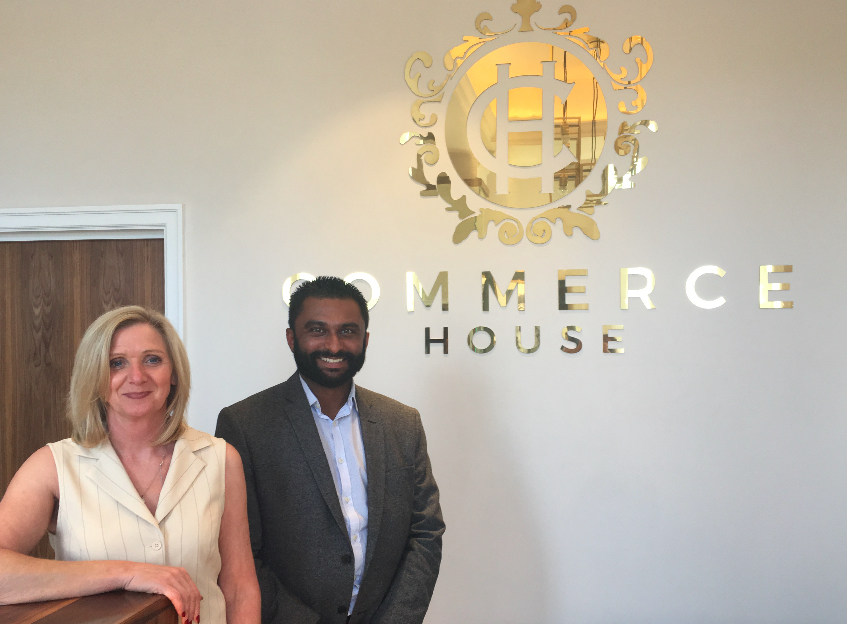 A consultancy that works with Central Government in Whitehall has opened an office in a business community in Middlesbrough, stating that it surpasses all their expectations for office space in the area!
Only weeks after completing renovation works, Commerce House is already filling quickly; with a raft of new tenants moving in determined to take advantage of the enviable TS1 postcode.
Latest to join the business community in the Grade II listed building, which has just undergone a £1.2m renovation programme, is Smart Pads Real Estate Consultancy Ltd.
Ummar Hanif is the Director of Smart Pads Real Estate Consultancy, offering consultancy and project management services to developers, public bodies, private companies, housing associations and individuals specialising in capital investment, asset management, portfolio management and construction.
Launched two years ago, the company originally focused on property management but due to Ummar's experience as a senior manager in the public sector, a natural transition occurred with the main stay of the company's business now being in strategic project management and consultancy.
As the business has cemented itself, Ummar required a further office in his hometown, Middlesbrough, but with the same clout as his London postcode.
Ummar, who is dad to two-year-old Ayla, said:
"I travel a lot between London and The North and since becoming a dad, it has become important to also have an office space where I can focus on the business whilst in Middlesbrough. I had looked at a number of office spaces in the area and because of my experience of working with commercial properties, I knew exactly what I was looking for. It wasn't until I visited Commerce House that I found where I wanted to be based.
"Not only is the location amazing, but the quality, attention to details, facilities and level of staff service is second to none. A number of clients have visited in my first week and they are all blown away too!"
Smart Pads joins some high profile organisations in the new business community including the Department of Industry and Trade, North East England Chamber of Commerce, Hainton, Vanquish Steel and others.
As well as office space, Commerce House offers meeting space, a luxurious board room and business lounge, hot desking and virtual office services.
More information on the business community and office space is available at www.commerce-house.co.uk. More on Ummar's services is available at www.smart-pads.co.uk