NEW TEESSIDE BUSINESS PLUMPS FOR COMMERCE HOUSE
A unique new business, which has launched on Teesside, has shown confidence in its own future by selecting Commerce House as its office of choice.
By Antonia Brindle
30 / 05 / 2018
---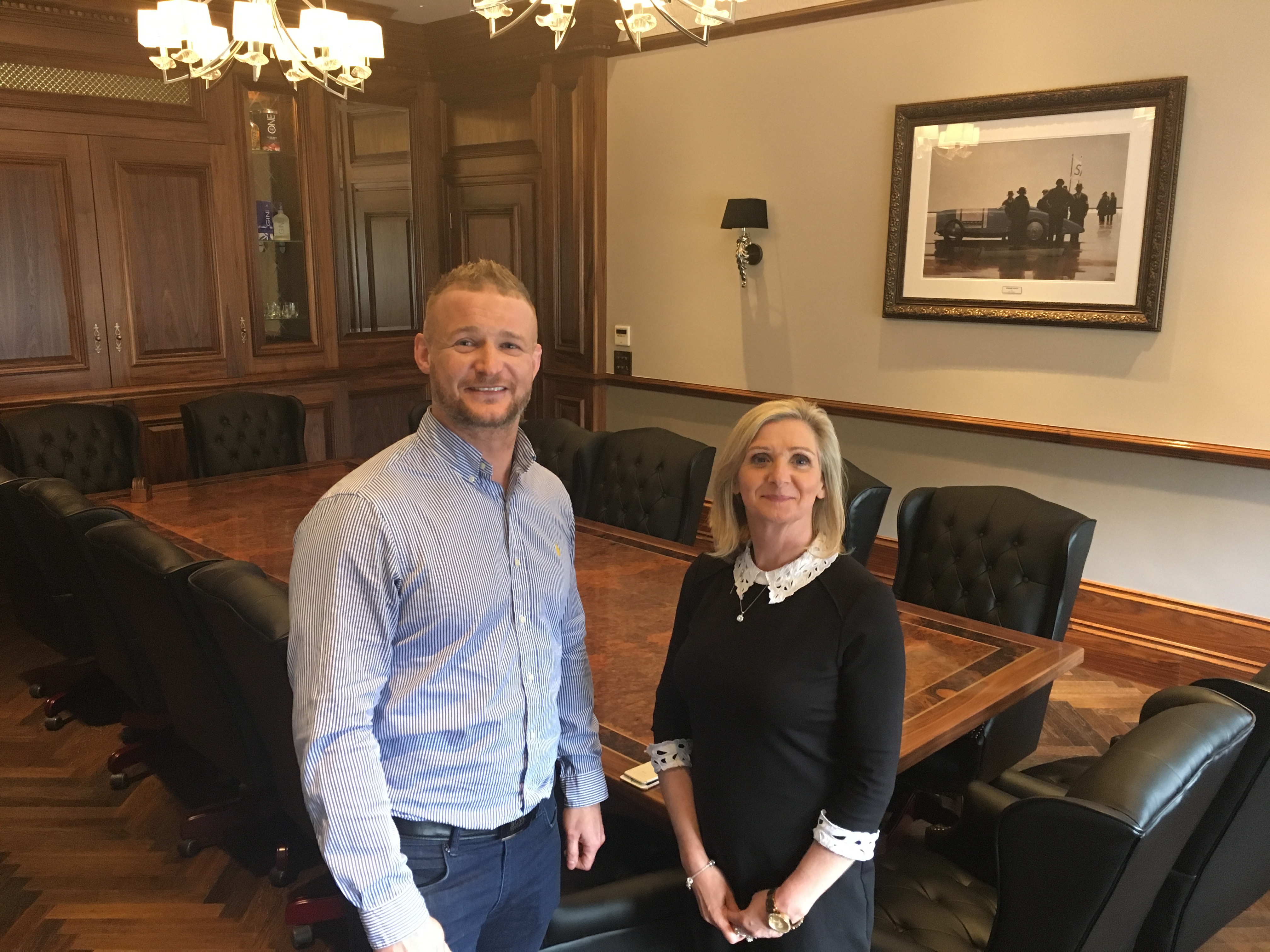 Vanquish Steel Associates is the new innovative company launched by Andrew Oliver and Ayesha Crabtree. The couple has launched the business to help people of Teesside benefit in better jobs and be treated in a better way by employers.
In essence an executive search company, Vanquish Steel is different in that it focuses on long-term relationships, the improvement of candidates and also helps employers develop and design employee benefits and retention strategies.
Andrew, who has 20 years experience in HR in a range of industries including fitness, construction, gas and oil and mining, also holds a diploma in executive search and headhunting. He said:
"The name Vanquish Steel comes from our desire to help Teesside over come its recent demise and tips its hat at the history of the area. We can see the potential of both the people and the business here and want to support them to have long-term profitable working relationships.
"What we do is very much about reputation and being thought of highly, so as soon as we saw Commerce House we knew it was for us. As I currently do quite a bit of travelling and am out of the office, the virtual office offering and support is perfect for us too!"
From Middlesbrough, the couple who have four children, currently live in Redcar but wanted to base their new business in the heart of the city. Ayesha continued:
"We have based our business offering on the personal experiences we have both had, which at best have actually been impersonal. Executive and management roles are so important for any company to get right, so our service works in partnership with the recruiting business to get the right people at the right time.
"We are so excited to be onboard with Commerce House and are confident it will give our new business the boost it needs right from the start!"
Vanquish Steel Associates offers clients a warranty so they can try their services confidently, even the first time. More information is available at www.vanquishsteelassociates.co.uk.
Commerce House, a beautiful Grade II listed building in the heart of TS1, is now fully open following a renovation of £1.2m, with office space filling fast. Facilities manager Christine, said:
"We are delighted to have Vanquish Steel Associates as part of our business community. They are the kind of professionals we love to be working with and supporting. Our office space and services are being snapped up now the refurbishment is complete, so it is exciting times all round!"