Christine's Cake Sale Success
Cash Raised for TFM and Metro Radio's Cash For Kids
By Antonia Brindle
12 / 07 / 2017
---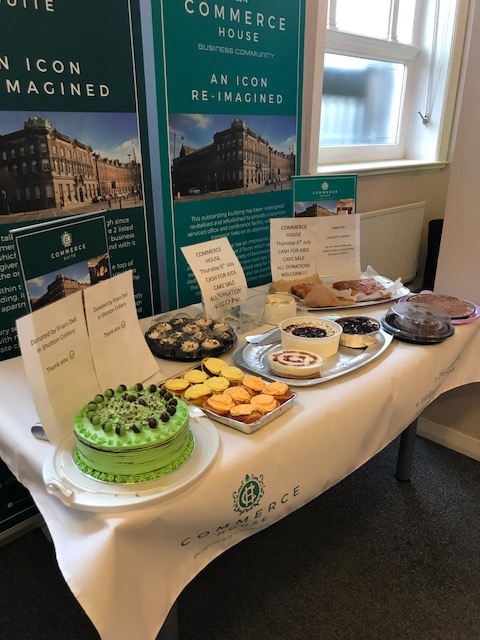 Commerce House has pledged to be a fundraiser for Metro Radio and TFM's Cash For Kids Face of 2017 fundraising effort.
As part of that the company has already made a donation and we are looking for other people to support us, either by donation or by arranging a fundraising event.
Christine Huntington, our facilities manager, arranged an amazing cake sale last week.
The cakes were donated by Christine and by Valerie Humes from Friars Deli in Shotton Colliery and Charlotte Tubman. Christine said:
"Thank you so much to those who bought cake for such a good cause. Also thank you for the lovely and kind donations. We had a choice of mint chocolate cake and 12 lemon and orange cup cakes, lemon drizzle cakes and chocolate orange cheese cake plus many more."
In total Christine raised £83 for the charity on the day and will be donating the cash online to their page very soon. Anyone else who wants to donate can do so by visiting : https://www.cashforkidsgive.co.uk/campaign/2017-faces/fundraisers/commerce-house/
If you want to fundraise and donate it then make sure you leave a message or a video on the wall on the donation page so we can thank you!